Bull & Bear Markets: A Timeline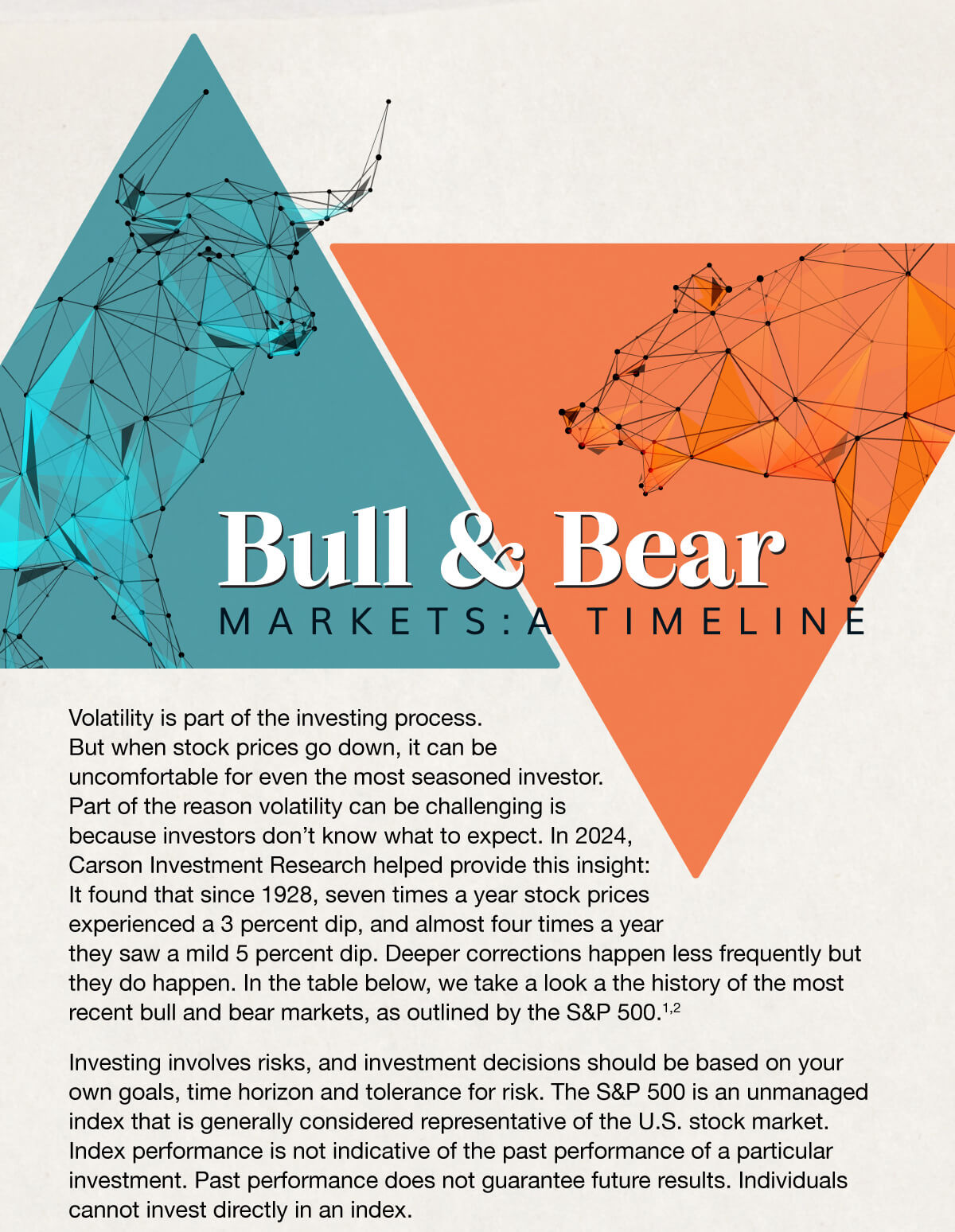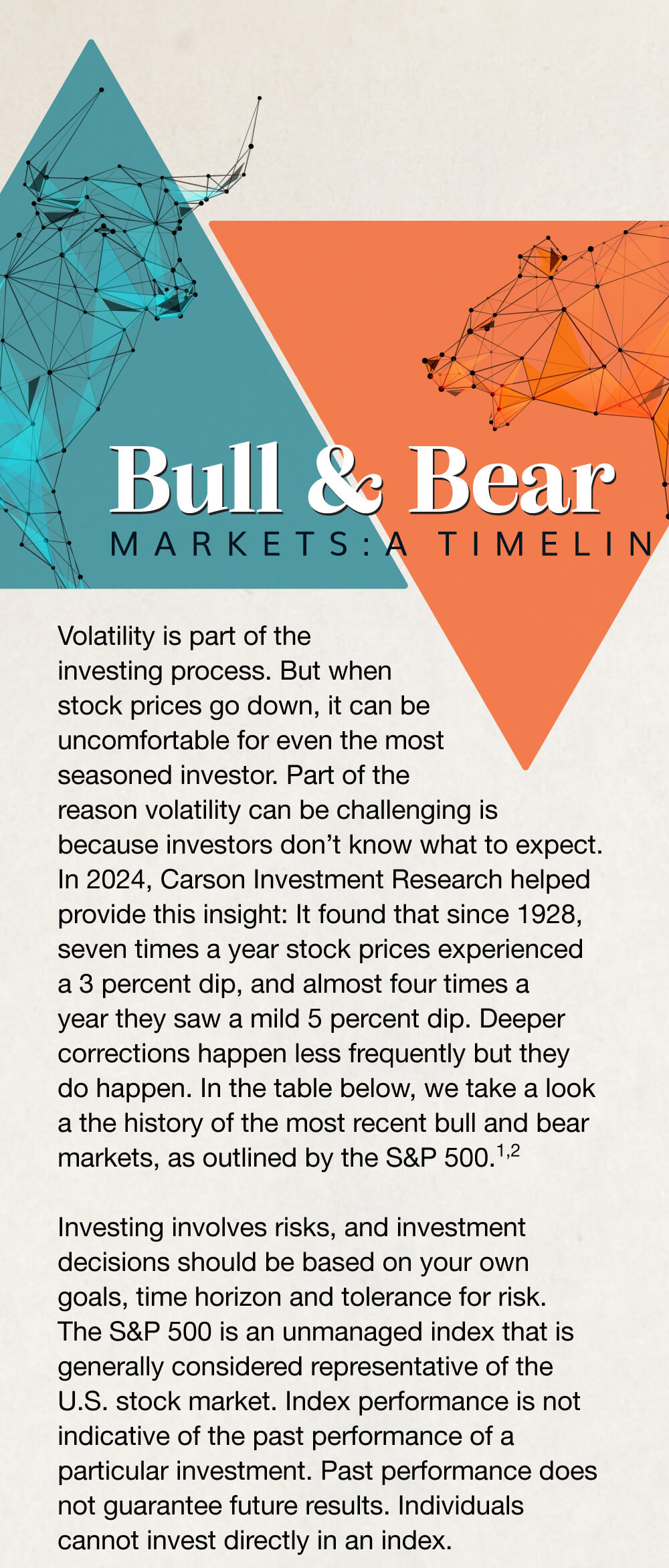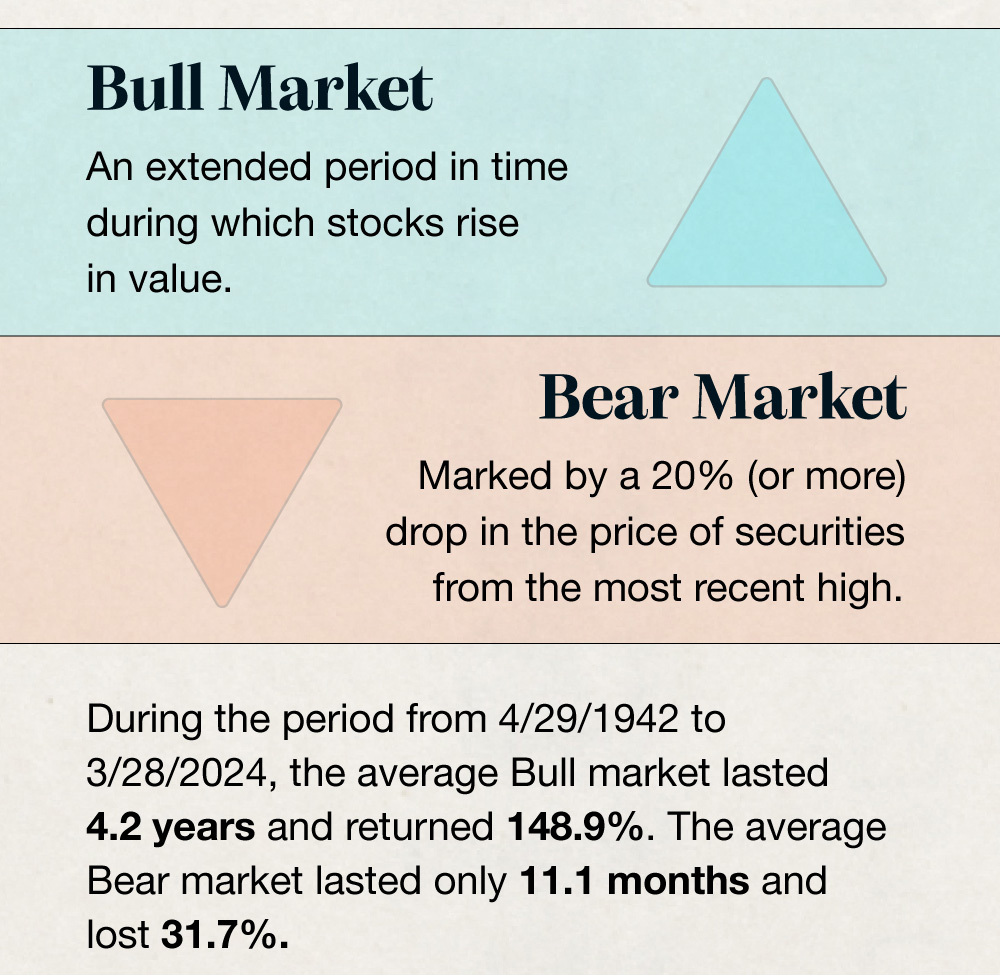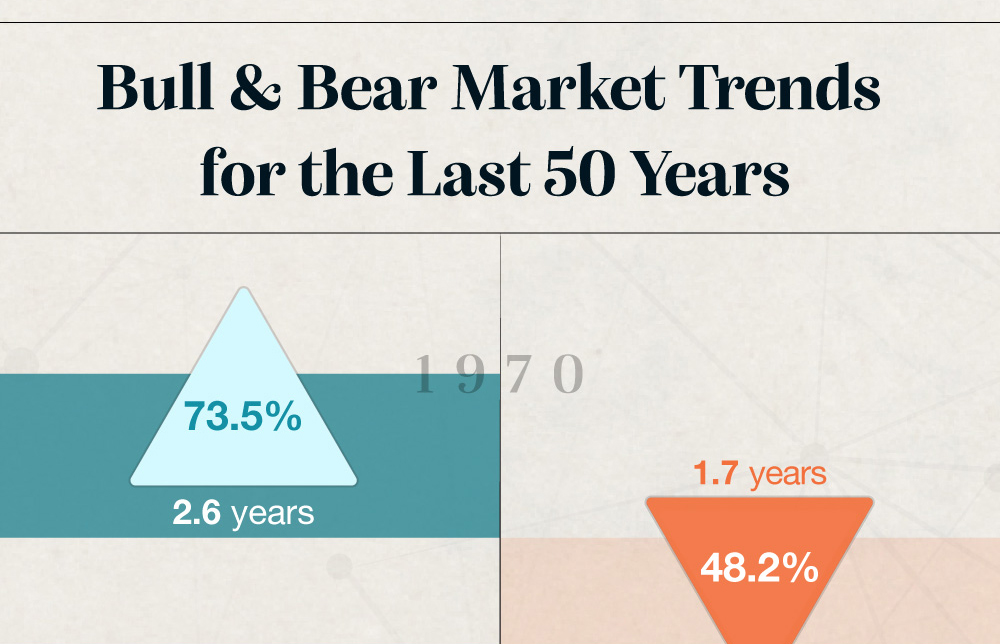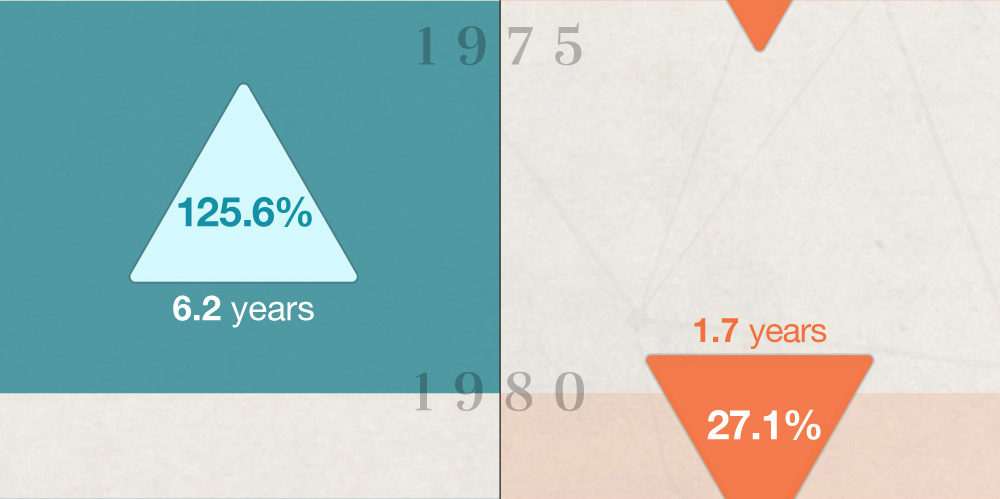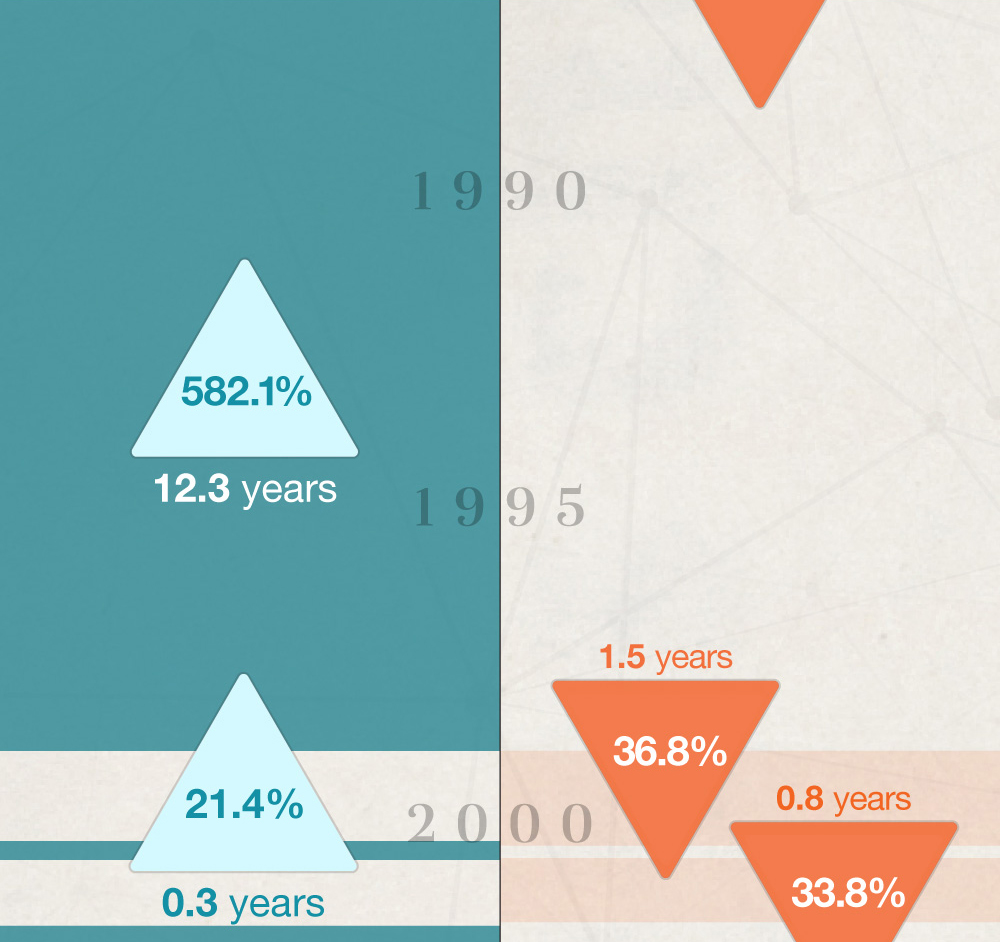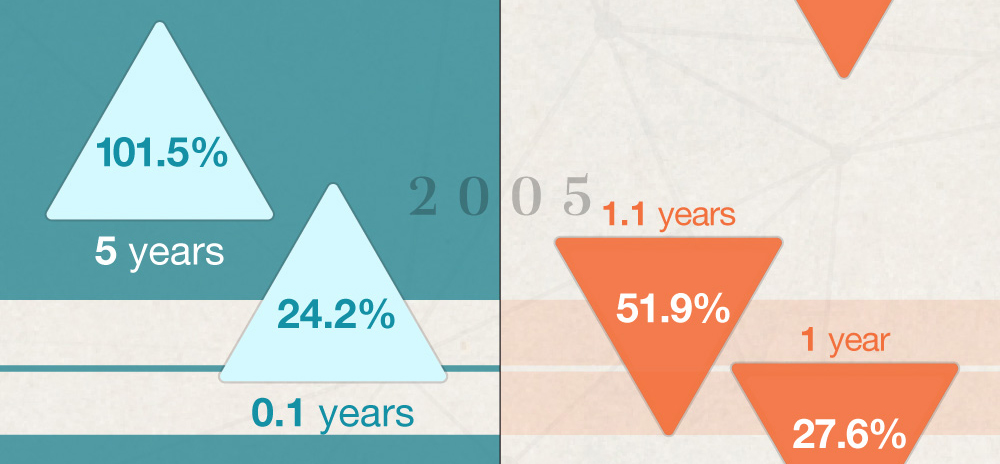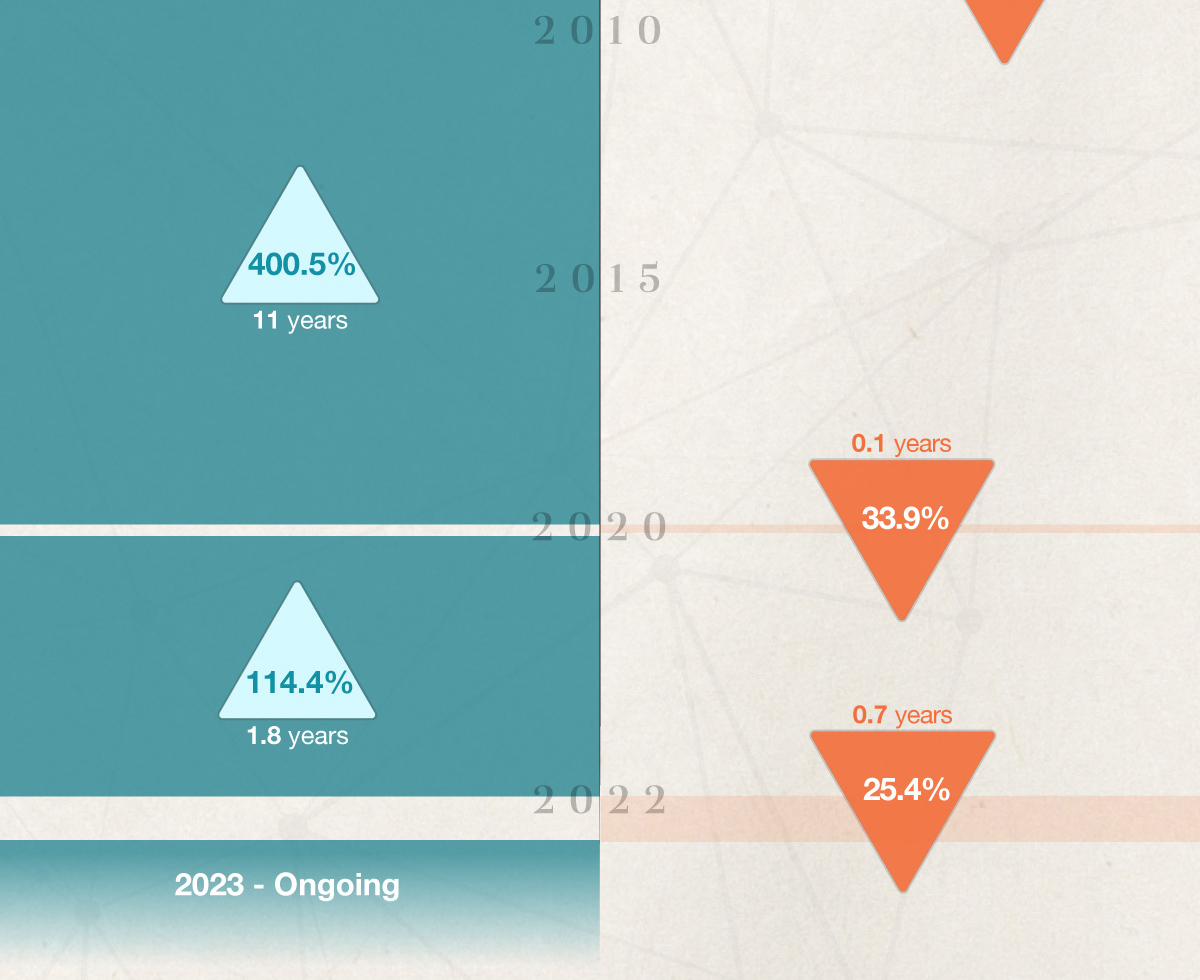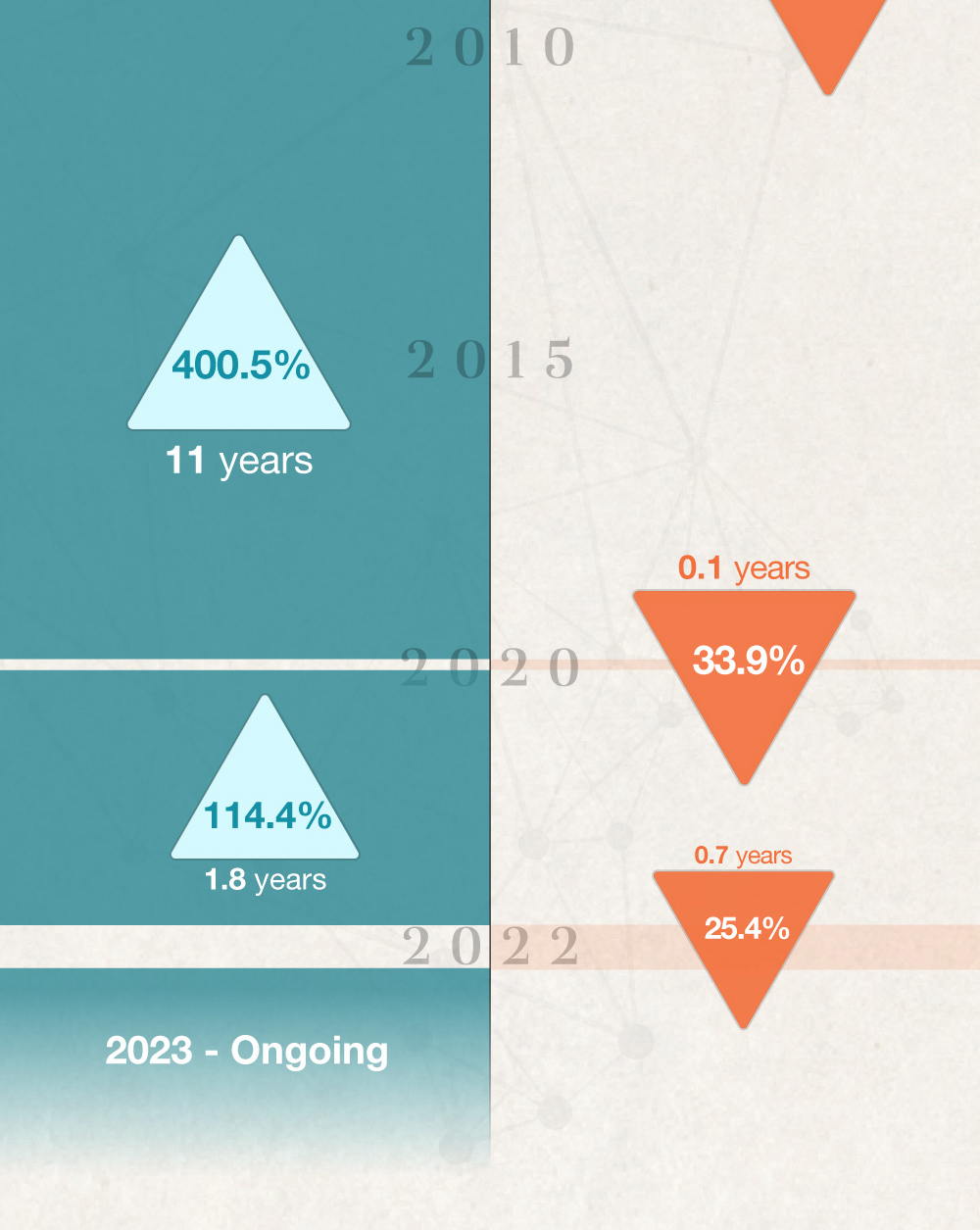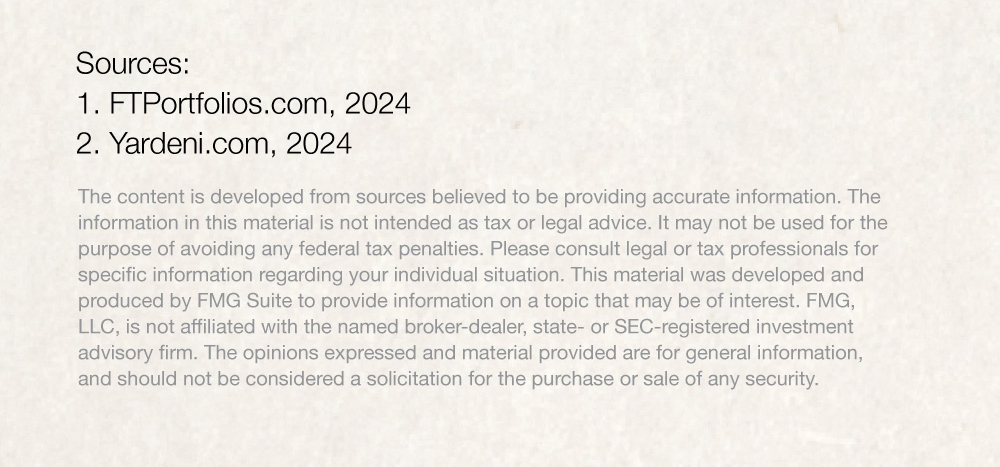 Related Content
Consider how your assets are allocated and if that allocation is consistent with your time frame and risk tolerance.
Time and market performance may subtly and slowly imbalance your portfolio.
What does it take to be an accredited investor? Explore the details, & the types of investments offered to those who qualify.